Jules Classic ADVENTURE Laos organize 4WD voyages
« à la carte »  :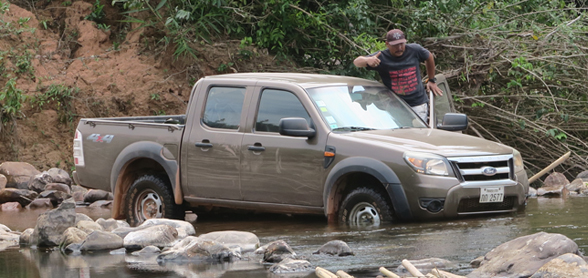 Capitalizing on our strong and successful experience in organizing Adventure Travels by motorbikes, following the advice of our loyal customers , we are proud to announce that we can now also propose the same kind of Adventure trips by 4WD cars. We can also mix Motorbikes and cars, on routes specially chosen for their scenery and driving conditions adapted to your driving skills.
They are all very beautiful landscapes with no major difficulties, this is only fun for you, your family and friends.
Our vehicles are mainly:
– Pickups FORD Ranger 4WD, 4 doors, 4/5 seats, Fully AC.
– SUV FORD Explorer, 4WD, 5 doors, 4/5 seats, Fully AC.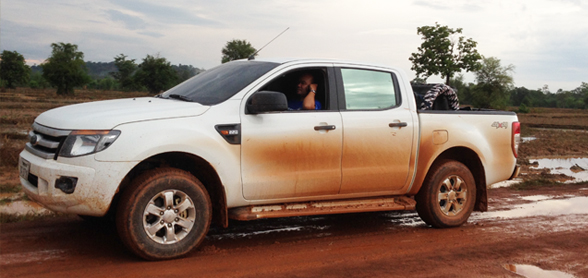 Our vehicles are in excellent maintenance condition, the ultimate models of the Ford Ranger, covered by comprehensive and full insurance from Allianz Group.
A  4WD vehicle, FORD Ranger pickup will assist you, carrying all logistical support to travel, luggage's, coolers and picnics. You will discover Laos as very few people know it, in the best way …True Laos !
You will travel safely and in maximum comfort, enjoying charming hotels or easily accommodated home stays for total immersion (if you wish, a trip " à la carte"),  no doubt you will share unforgettable moments.
In order to preserve the authenticity of our trips we want to have a limited number of vehicles on each voyage.