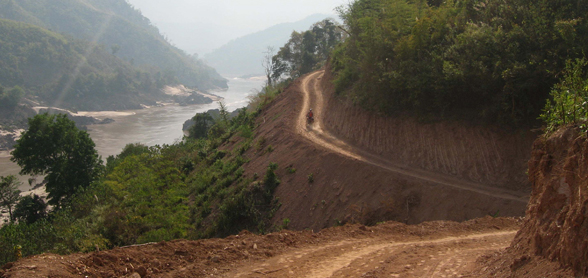 In Laos, everything starts with a "Baci", the traditional Lao blessing ceremony for tour participants by Buddhist monks at Papaya Spa, before we head due west.
You will skirt the Mekong towards the Sanctuary of elephants in the province of Sayaboury on the border with Thailand.
The trail cuts through primal forests towards the rapids of the Mekong. The great north is rich in diversity of a dozen ethnicities; Ikhos(Akhas), Hmongs, Lantens, Yao etc… In the evenings, at an elevation of 2000 meters, you will share the timeless life of the villagers who gladly show their hospitality.
The Great China is close by, just over the horizon.
A few days later, Luang Prabang, the ancient royal capital of Laos and an UNESCO World Heritage site, will welcome you for a few moments of comfort and rest, and also some culinary delicacies.
Then it's on to the region of Vangvieng, nestled among massive karstic cliffs, for the last stage before returning to Vientiane and a well deserved massage at Papaya Spa.