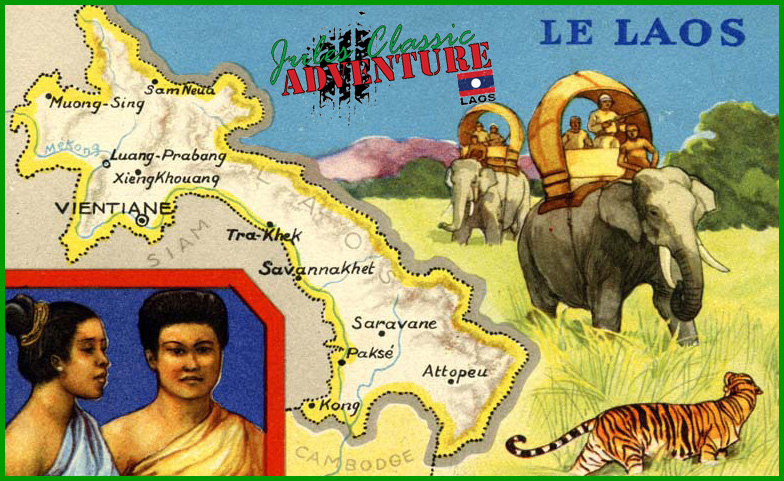 Laos, my new adoptive homeland, incredible playground: mountains, rice fields, jungles, prime forests, lakes and waterfalls by hundreds! More than 150 minorities from North to South, it's legendary friendly people. Laos, one of the last Adventure's land !
.

The Golden Triangle

(Quadrangle), Laos, Thailand, Birma and China) and its incredible minorities Akha, Lahu, Tai Lue, Khmu…

. Luang Prabang

, ancient royal capital on the banks of the Mekong river, UNESCO World Heritage city.

. The mysterious Plain of Jars

and the karstic mountains at

Vangvieng

and

Khammouane

province.
. The mystic and magic

Ho Chi Minh Trail(s)

on the borders of Vietnam and Kingdom of Cambodia.
. The pre angkorian temple of

Wat Phou at Champasak

province, UNESCO World Heritage site.
.

The Elephant Conservation Center

in the province of Sayaboury.
Le Laos…the country of Million of Elephants ! Riding Off Road motorcycle ! Definitely the best way to travel and discover the "real Laos", to meet Adventure, always unpredictable but so real, so wild…